Bath & Body Works
4 For $20 or 6 For $24 Wallflowers Fragrance Refills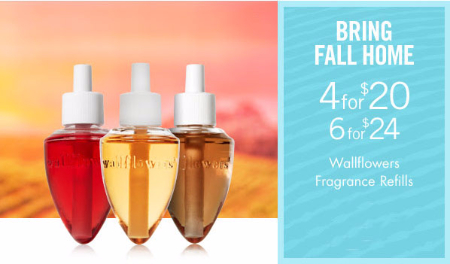 Hurry in and get 4 for $20 or 6 for $24 on Wallflowers Fragrance Refills in store.
While supplies last. Merchandise selection, prices and promotions may vary by store location. Other restrictions may apply. See a sales associate for more details.
[More...]
Elder-Beerman
Extra 30% Off Back-to-School Sale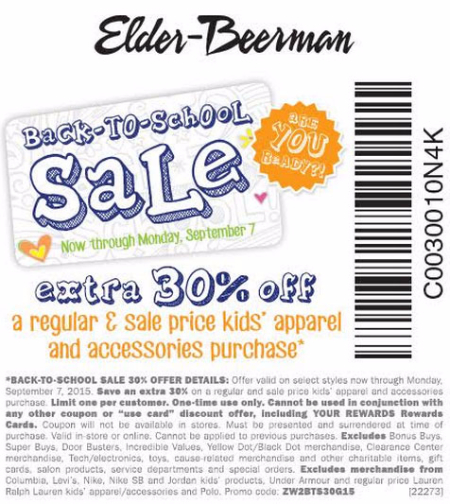 Stop by and shop our Back-to-School Sale and take an extra 30% off on regular and sale price kids' apparel and accessories purchase.
Offer valid on select styles. Limit one per customer. One time use only. Cannot be used in conjuntion with any other coupon or "use card" discount offer, including Your Rewards Cards. Exclusions apply. See sales associate for more details.
Finish Line
Back To The Basics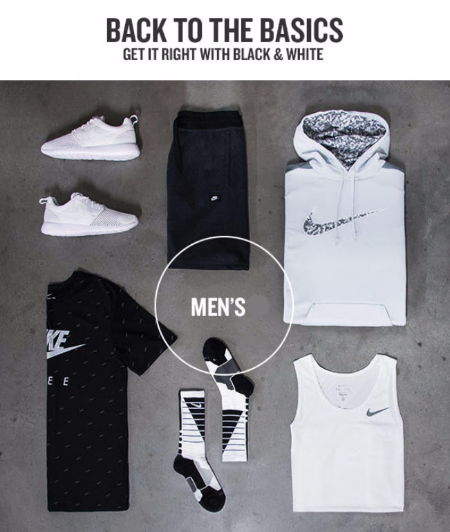 Keep it simple with black and white styles. Stop by and shop in store today.